What's going on?? See: Site Update March 2022
SHA-1 Hash Function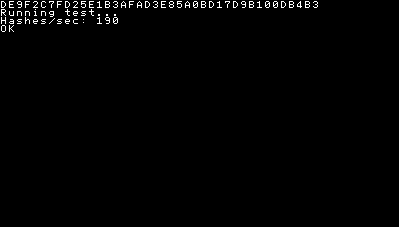 Submitted

Updated

Author

Public Key

CDDNV3LJ

Min. Compat.

All

Rating

4 votes
Description
747 hashes per second on N3DS! Take that, SHA-256!
Instructions
DEF SHA1 ARR, ML OUT N1, N2, N3, N4, N5 ARR = Array of bytes ML = Length of ARR N1-N5 = Final block states O3DS results: 190 hashes/sec N3DS results: 747 hashes/sec
Notes
Note that SHA-1 is no longer secure, and should not be used for anything important. Don't hash passwords with this. You'll regret it.
Categories

Keywords